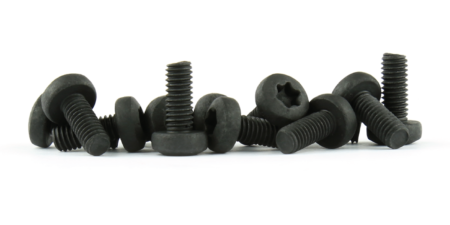 Zintec platings are labels that have lamellar microstructure high in zinc and aluminum and provide cathodic protection against corrosion coated on the metal surfaces without current. It gives away itself in a corrosive environment by providing cathodic protection. Zintek plating ensures high corrosion resistance. Their performances can be increased with the plating without current coated on it. Suitable for use with the hardened steels. Electro-galvanized steels have tensile strength higher than 800 MPa pose a risk of hydrogen embrittlement, as a result, stress corrosion. Zintek platings have no risk of hydrogen embrittlement because of having a plating method without current and do not meet the acid during the pretreatment. It is preferred as an alternative of electrolysis plating providing cathodic protection and zinc alloy and zinc platings because of their hydrogen embrittlement. Thanks to the zero risk of hydrogen embrittlement, it can be used safely with hardened steels by entering the hydrogen atom easily. Heat treatment steps are not required to remove hydrogen embrittlement after electroplating. There is no extra heat treatment cost. It can be given different colors and coefficient of friction on the surface. Does not cause waste water. They are environmentally friendly and comply with the regulations such as RoHS, WEEE, EU. Çinkosan is the Turkey representative of the Zintec Plating. It carries out 50 tones of daily production with Zintek 200 and Zintec 300B.
ZİNTEK 200 
Zintec 200 is the product of ATOTECH Germany and is a zinc flake plating chemical. Zintec 200 is a base coat that is grey. With the top coats applied on Zintec 200 that is applied as a base coat on our company, desired friction coefficient range and red rust resistance exceeding 1000 hours can be supplied. 
ZİNTEK 300B 
Zintec 300 B is a zinc flake plating chemical that is the product of ATOTECH Germany company. Zintec 300B is a base coat that is black. The black color gained as black top coat that is applied on the silver color base coat applied in the current appliances. Grey base coat can be seen as a result of impact and frictions. With our process developed to eliminate this problem, we can obtain both corrosion resistance and homogeneous black plates. 
INORGANIC TOP COATS 
Zintec Top is a CR-free mineral top coat. It is water based and reactive and increases corrosion resistance and mechanical features. Has a thick layer ( 0,5 – 1μm). Also, we can obtain the desired friction coefficient range with our inorganic lacquer applications with lubricant content; we have lacquer appliances such as Zintek Top LV → 0,09 – 0,15 Zintek Top LF → 0,12 – 0,18, etc. 
ORGANIC TOP COATS 
Techseal Silver WL: Organic, CR(VI) free, silver color top coat. It is water based and increases chemical stamina. 
Techseal Black SL: Organic, CR(VI) free, black color top coat. It is solvent based and increases chemical stamina.
We carry out all our applications on the ZT 16 PLANETARY SYSTEM machine that is bought from Spain. Thanks to this application, we can prevent the problems such as imbus and torque filling, interdental accumulation that are considered as a fault in the sector.